When logging in to the Mobile App if you have entered the incorrect password you will get the following message: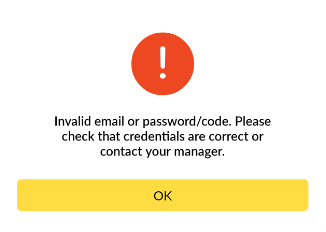 Please note: Whereas you would log into the Humanforce website using your employee ID, the mobile app instead uses the email address associated with your employee profile. The password you use for logging into the Humanforce App is also separate from the one you use for logging into the Humanforce website. If you reset your password in one this will not be replicated in the other. You can reset your password in the Humanforce App via the Settings menu if logged in.
If you are setting up the mobile app for the first time or cannot remember your password, follow the password reset process.
Password Reset Process
Select the Forgot your password? link on the login page.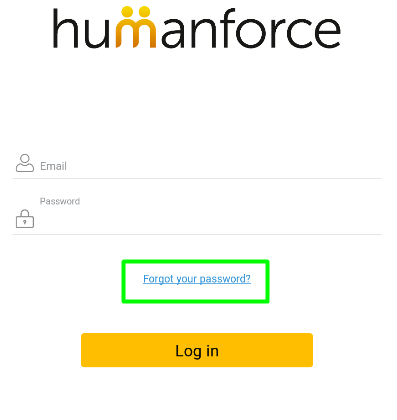 Enter your registered email address and select Reset Password.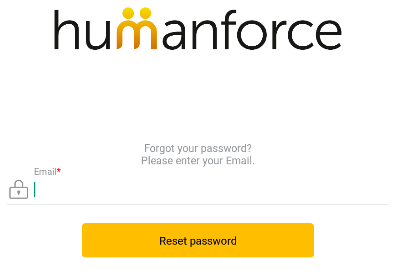 The app will then confirm if the reset code has been successfully sent.
You will receive an email to your entered address from support@humanforce.com providing you with a password reset code that you can enter on the next screen.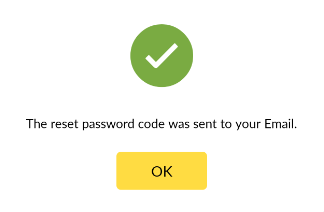 Please check your junk or spam folders if you are having issues finding the email.
After selecting OK to this message the app will then ask you to enter the code you were emailed and select Change Password.

It is essential that the Humanforce App is not closed during the password reset process.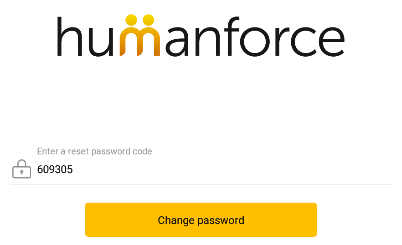 Enter your desired new password twice and select Change Password.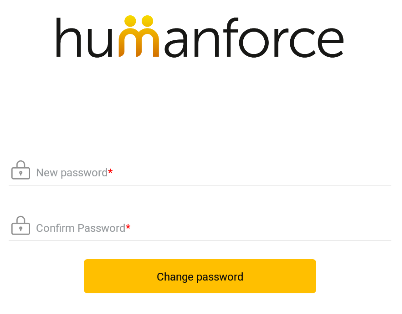 You will then be returned to the login screen where you will be able to log in using your email address and new password.