1. Open the ITunes App Store for "Humanforce"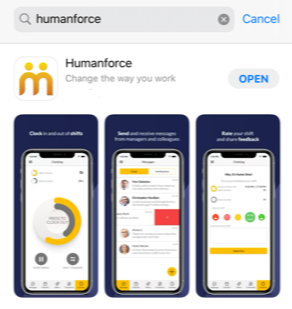 2. Select the app "Humanforce – Change the way you work".
3. Press the Get or Open button to download and install the app. Allow notifications to see shift offers.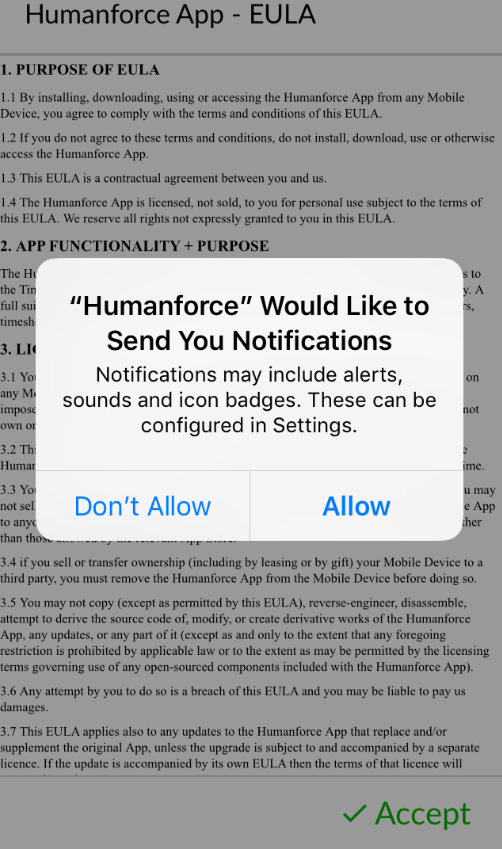 4. Upon using the app for the first time, you will need to accept the Humanforce App End User Licence Agreement. Please read the EULA and press the "Accept" to continue. Once accepted, you will no longer be prompted to accept upon reopening the app.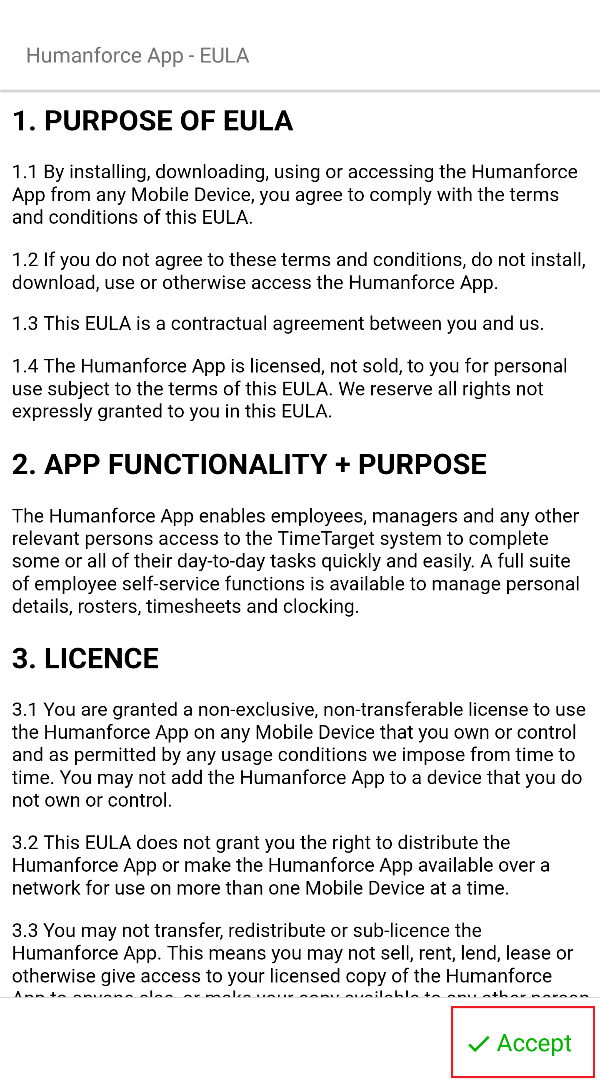 For more on logging into the app, refer: How Do I Reset My Mobile App Password?