If this has been enabled in your system, your manager or the system administrator may send you messages through Humanforce. These messages may be about leave requests, shift offers, and more.
Viewing Messages
You can access your messages from Home Page in Humanforce by clicking on New Chats or selecting Messages from the Employee menu. Messages can also be viewed in the mobile app.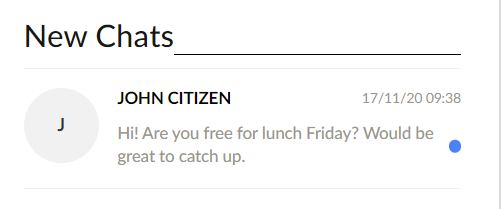 Once selected, the Message Screen displays all messages that have been sent to you, divided into Chats and Notifications.
Chats are one-to-one communications and may let you reply to the sender depending on Access Level permissions.

Notifications are broadcasts, sent either by the system or a manager/administrator. These cannot be replied to.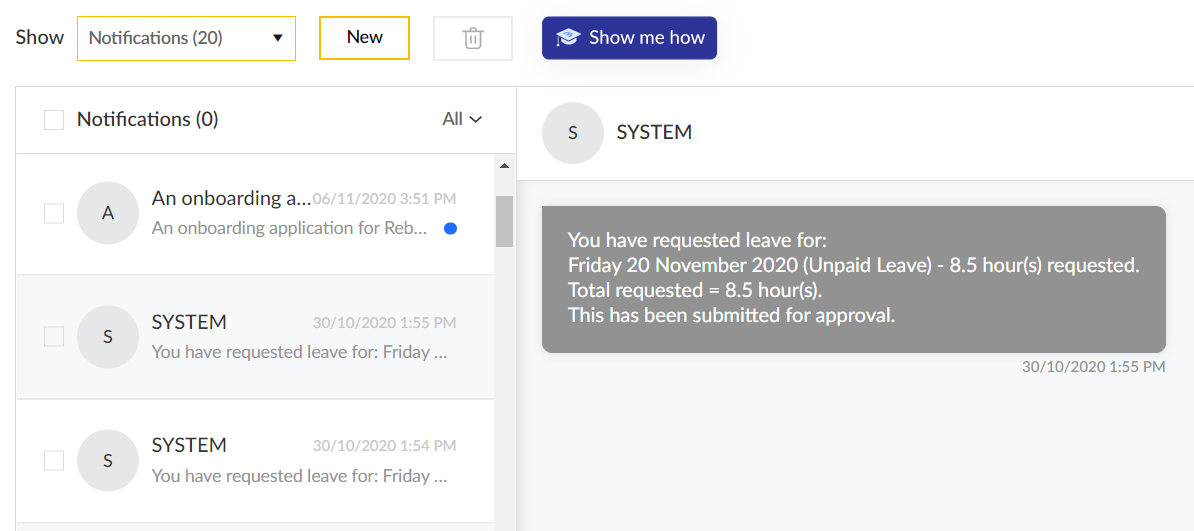 If enabled, the New button allows you to start a chat with one or more employees or create a notification to staff (access permissions required).
Deleting Messages
To delete a single message, you can use the Delete Notification/Chat button in the top right corner of the open message.

If you would rather delete multiple messages (starting in version 4.8.16), you can tick the boxes next to the messages to delete and then click the bin icon.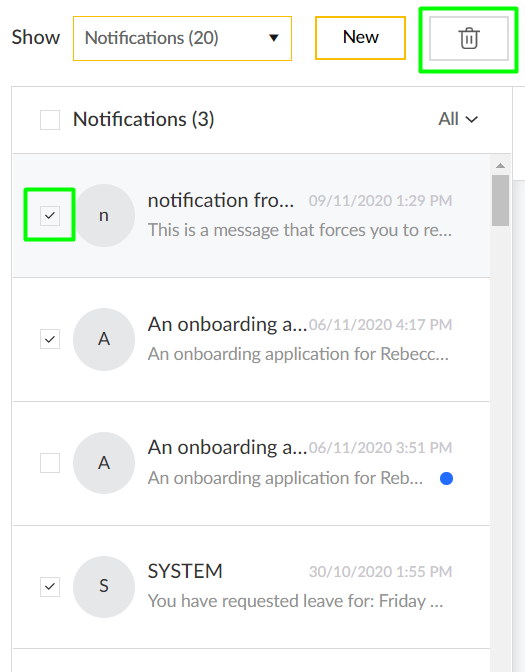 The system will ask you to confirm that you want to delete the number of messages selected.

To bulk delete all messages, you can tick the box in the header to quickly select all messages on the page (up to 50). If you have multiple pages, you will be given the choice to select all notifications in the yellow bar that appears. As before, once the messages are selected, click the bin icon.