If this has been enabled in your system, your manager or the system administrator may send you messages through Humanforce.   Typically these messages are about leave requests.   
You can access your messages from Home Page in Humanforce by clicking on the New Messages: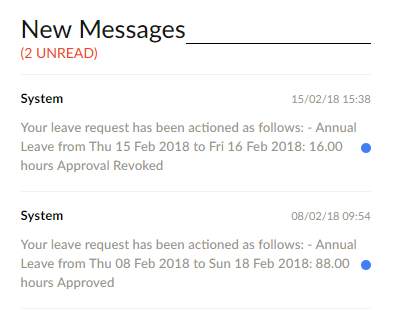 or selecting Messages from the Employee menu.
Once selected, the Message Screen displays all messages that have been sent to you.   On this screen, you can review All messages, Unread messages and elect to archive them.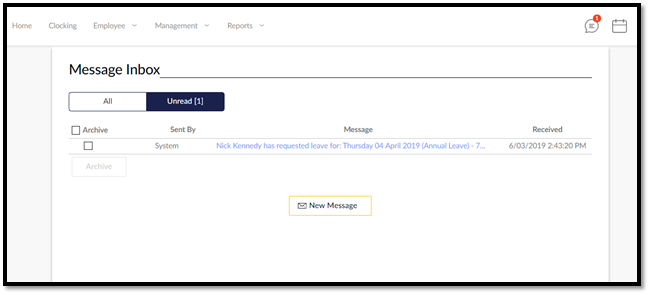 All/Unread - allows you to limit the displayed messages to those that have not yet been viewed or all messages received by this
Sent By - will display System for automatic notifications or the sender if they were sent by another
Message - displays the first line of the message. Click on this to open the full message and mark it as
Received - is the date and time this message was received
New Message - if enabled, allows you to send a message to another employee (access permissions required).
Full Message - clicking on the message will display the full message.