If this has been enabled in your system, your manager or the system administrator may send you messages through Humanforce. These messages may be about leave requests, shift offers, and more.
You can access your messages from Home Page in Humanforce by clicking on the New Messages or selecting Messages from the Employee menu. Messages can also be viewed in the mobile app.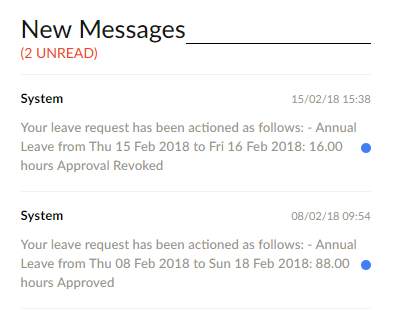 Once selected, the Message Screen displays all messages that have been sent to you, divided into Conversations and Notifications (starting in version 4.7).
Conversations are one-to-one communications and may let you reply to the sender depending on Access Level permissions.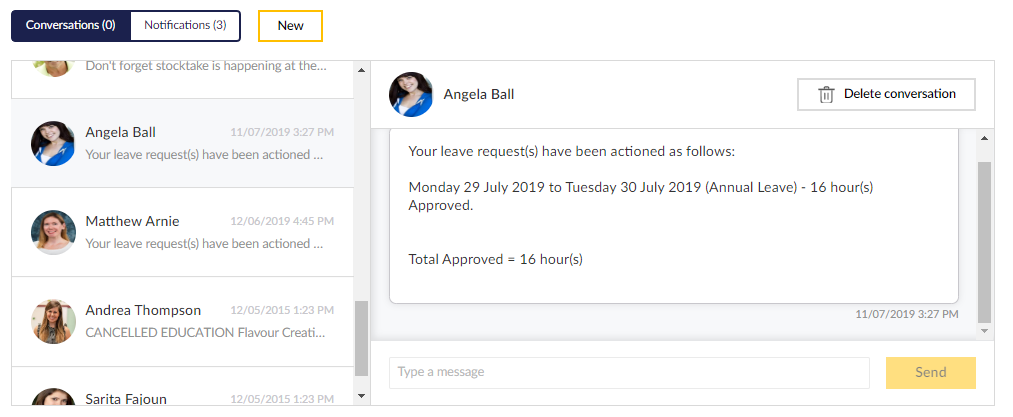 Notifications are broadcasts, sent either by the system or a manager/administrator. These cannot be replied to.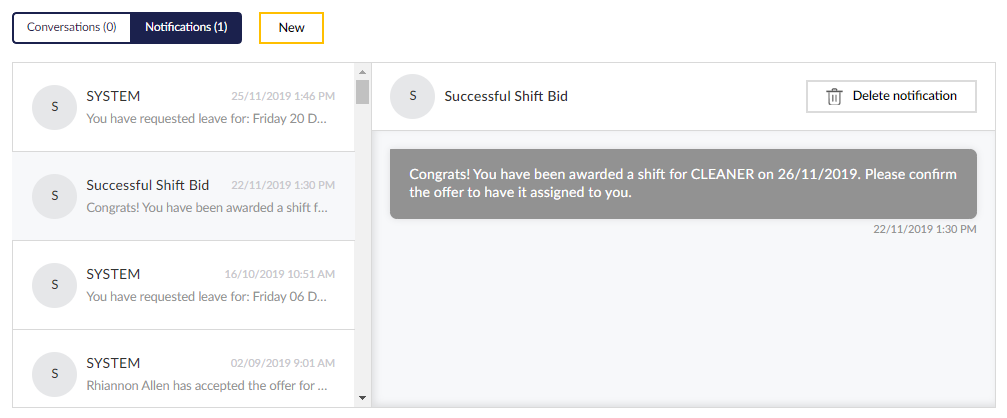 Both Conversations and Notifications can be deleted using the appropriate button in the top-right corner.
If enabled, the New button allows you to send a conversation to one or more employees or a notification to staff (access permissions required).