When a shift has been offered through Roster Offer, staff can accept or decline in one of three ways.
The first is if the shift is offered via SMS, the employee will be able to respond to the message directly from their phone.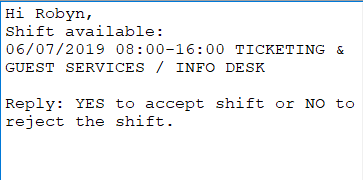 The second way is for the employee to accept the shift through the Offers section in the mobile app. Swipe to accept or decline.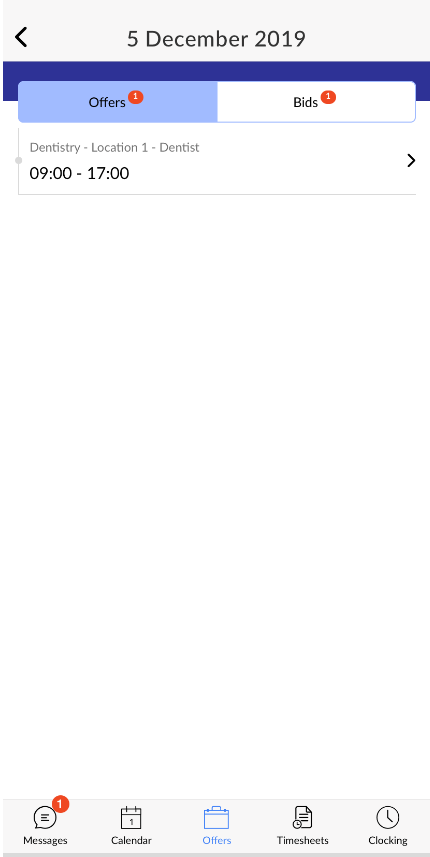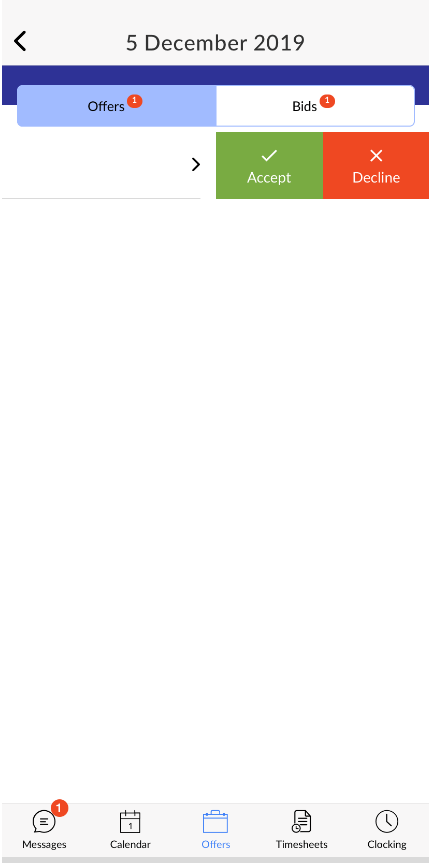 The final way for a staff member to accept a shift is for the employee to accept or decline by logging into Humanforce. Click on the blue question mark once to accept, twice to decline and then Submit