To log a ticket, login to Humanforce Help. If you do not have a login, see How do I get access to Humanforce Help?
Select Submit support ticket at the top of the page.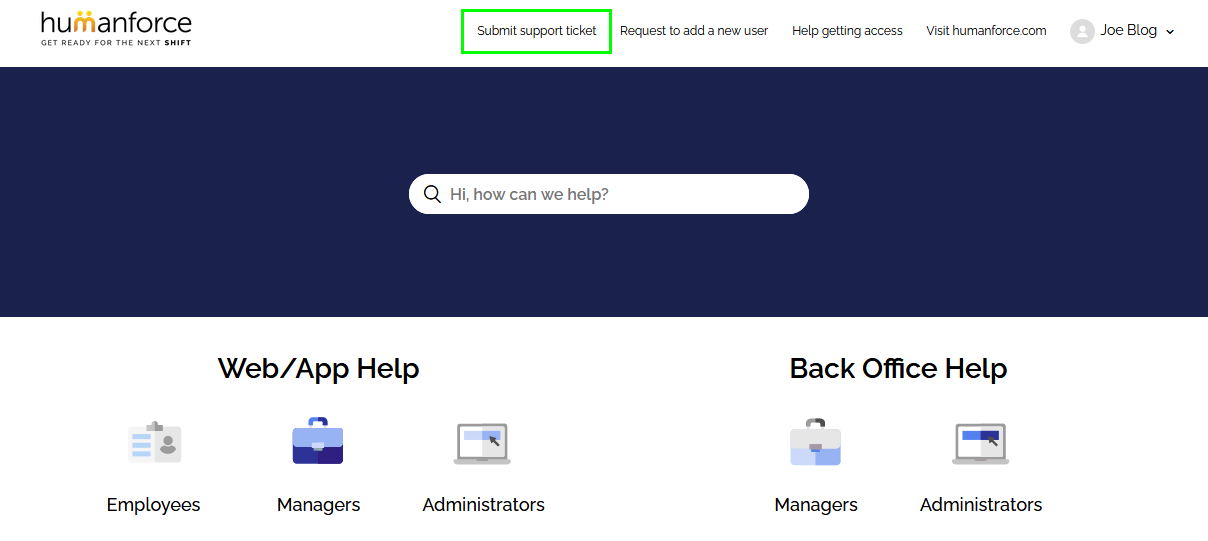 This will then display a form.
At the form select the type of query or issue you need help on.
As you enter a brief summary, Humanforce Help may suggest Articles that may assist you or answer your question. If these Articles do not help you, finish completing the form and select the Submit button at the end of the form.