1. Navigate to the Calendar section. Different coloured dots underneath the dates indicate roster shifts, availability or leave and can be selected to view more details.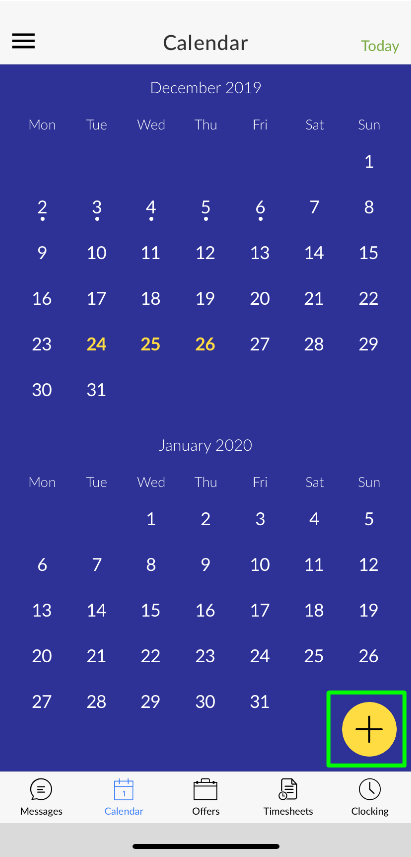 2. Click the yellow plus button in the bottom right-hand corner of the calendar to update your leave or availability.
3. On the leave tab of this view select type of leave and choose which leave type you want to request.
4. Check the hours option to ensure this reflects the correct source of hours for your leave request. Selecting this will provide a list of the enabled hours sources for your company.
5. Enter the start and end date for your leave request and select Apply for leave. The hours to be used in your request will be confirmed and then sent to your manager for approval.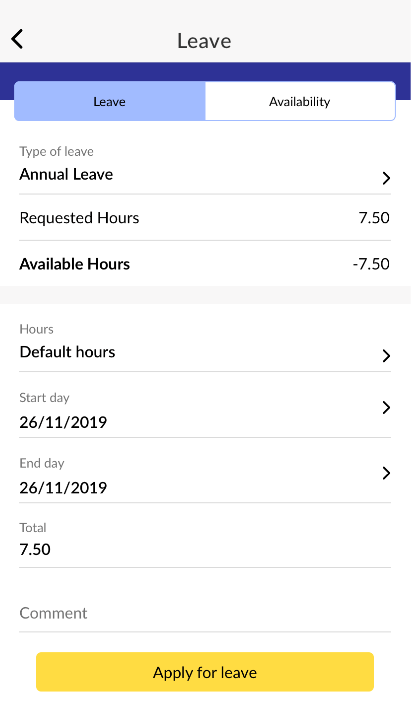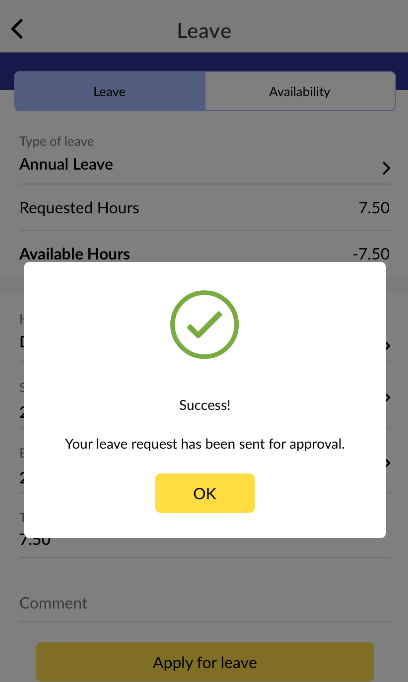 An existing leave request can be edited or cancelled by selecting it within the calendar.