1. Navigate to the Calendar section. Different coloured dots underneath the dates indicate roster shifts, availability or leave and can be selected to view more details.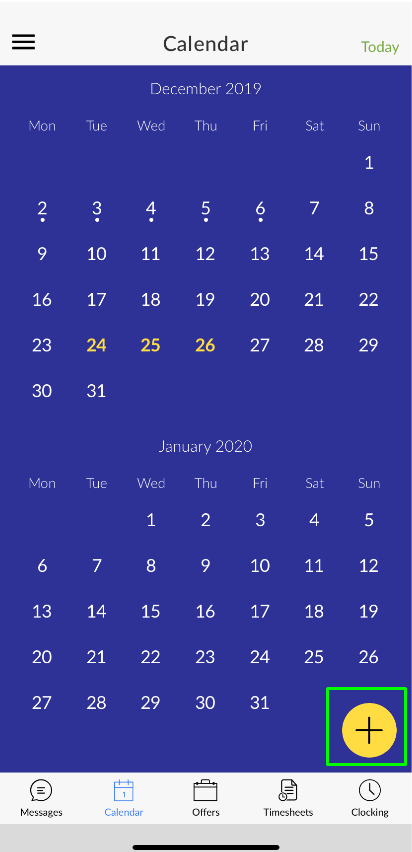 2. Click the yellow plus button in the bottom right-hand corner of the calendar to update your leave or availability.
3. On the Availability tab select the availability type as either recurring (ongoing weekly pattern) or non-recurring (one-off).
4. If the availability is recurring, select the days of the week you want to update. If it is non-recurring, select dates you want to update.
5. Enter a start and end time for your availability change.
6. Select an Availability Type to make yourself available, unavailable or preferred to work at this time.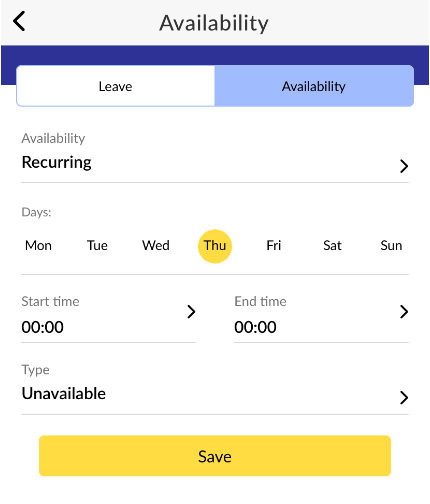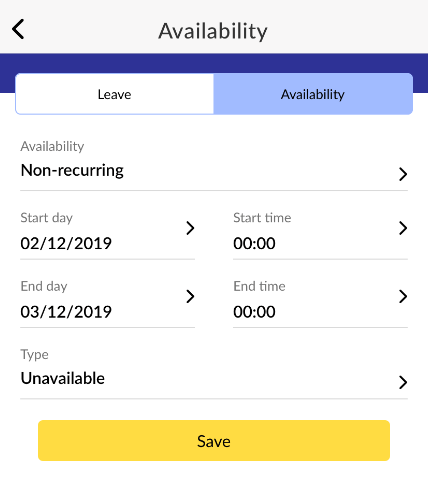 7. Select Save to confirm your availability update.
Selecting an existing availability entry from your calendar will allow you to update it or use the clear option to set it back to default.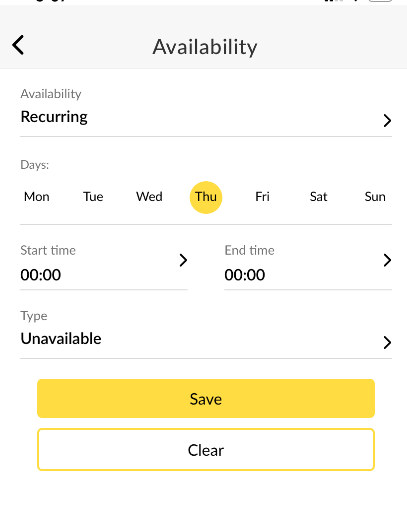 Note on Availability Priority
When using both recurring and daily availability, the daily availability takes priority.
For example, I am a student who is normally unavailable Mon – Wed, which I set in weekly recurring as this is an ongoing commitment. During the holidays when I am now able to work these days I can explicitly set myself as available for those days which will override the weekly recurring so I can pick up shifts on days that normally I would be marked as unavailable.