When an employee is added to Humanforce and first synced to the mobile app, they will be sent a welcome email with the initial details to sign in.
Note: The employee record must have an email address entered as this is used to
log into the app and for the welcome email.
The email will look something like this:

The employee should install the mobile app, if they haven't already. If needed, the instructions can be found here:
Once installed, the employee should enter the email address where the welcome email was sent as well as the 6-digit temporary password in the password field.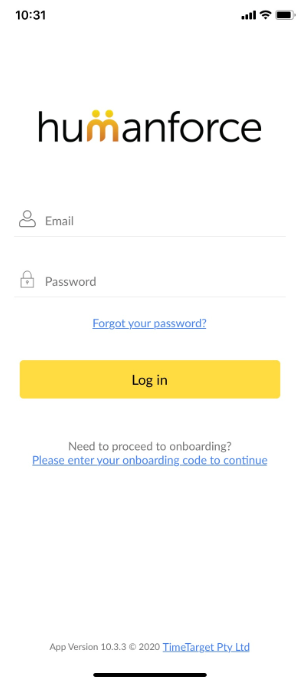 After pressing Log in, the employee will be asked to create their permanent password.
If the temporary password has expired, use the instructions to reset your password instead.