To clean the vein scanner, detach the front guide from the scanner by gently pressing and sliding upwards. This plastic part can be disinfected with cleaning wipes or solvents now that it is not near the glass. Let dry completely before replacing the front guide.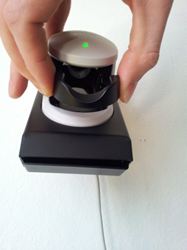 Then take a soft, dry cloth that would be appropriate for cleaning eye glasses and wipe the inside chamber. Do not use any solvents on the scanning unit itself. Remember that employees should never be touching the glass.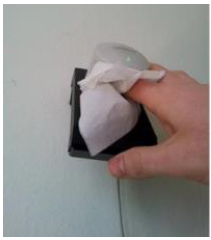 After the inside chamber has been cleaned, put the guide back in place and resume scanning.