Version 10.4.1 of the mobile app introduced the ability to capture approval signatures for timesheets. This can be beneficial for capturing signatures from clients that can be used later for the invoicing process or to capture the signature of the employee, if needed.
After clocking out on the mobile app, you are taken to the Timesheet screen where you can review your timesheets, or you can navigate to this page at any time. When you go to edit a timesheet, a new section for Approvals (Signature) will appear at the bottom.
By expanding the section, you will get the option to Sign the timesheet.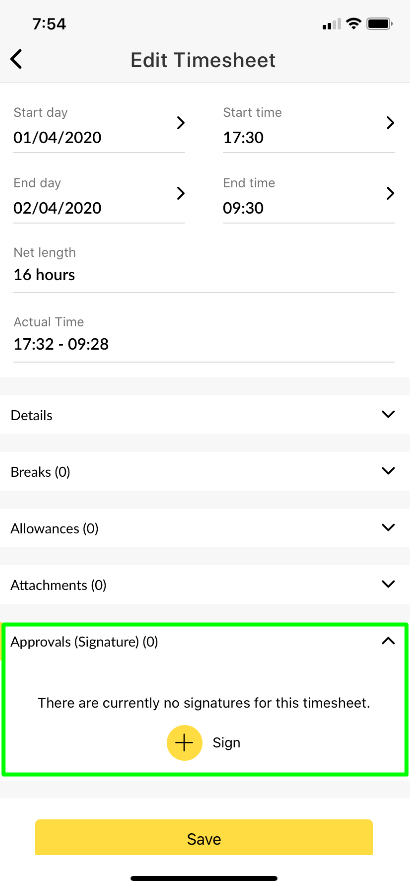 You'll then be able to use your finger to sign in the top section. You'll also need to enter the Approver Name/Company before saving by clicking on Sign.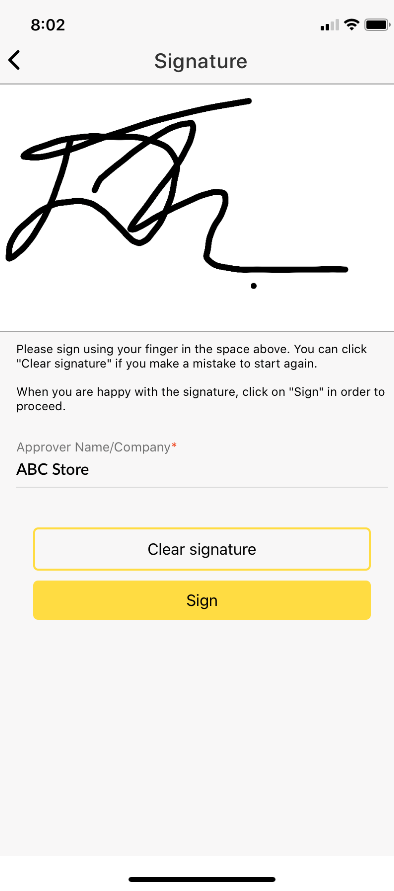 The signature will now be saved on the timesheet with the approver name/company visible for managers to review when authorising timesheets. Multiple signatures can be added, if needed, by clicking Sign again.