Starting in version 10.4.21 of the mobile app (you must have this version on your personal device) and 4.8.17 of Humanforce Web (your company must be on this version), you will now be able to bulk delete chats and notifications.
On the Messages page of your app, tap Select in the top right corner: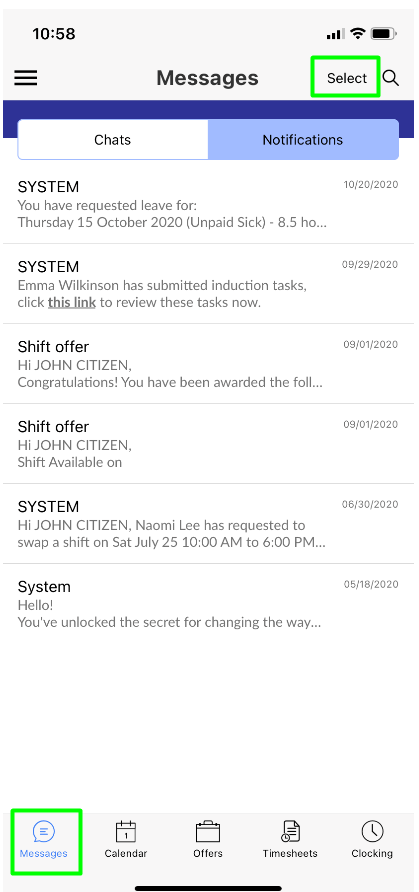 You will then have the option to Delete all messages at the bottom of the screen or mark all messages as read by tapping Read all.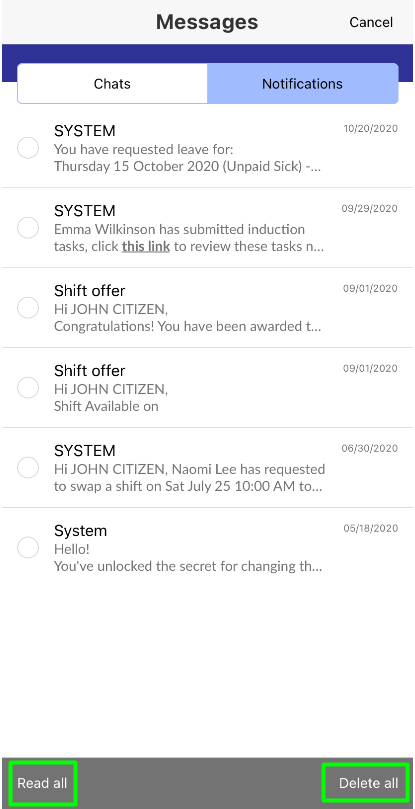 If you only wish to delete or mark as read some of the messages, then use the buttons next to each message to select the ones to action and click either Read or Delete at the bottom when finished.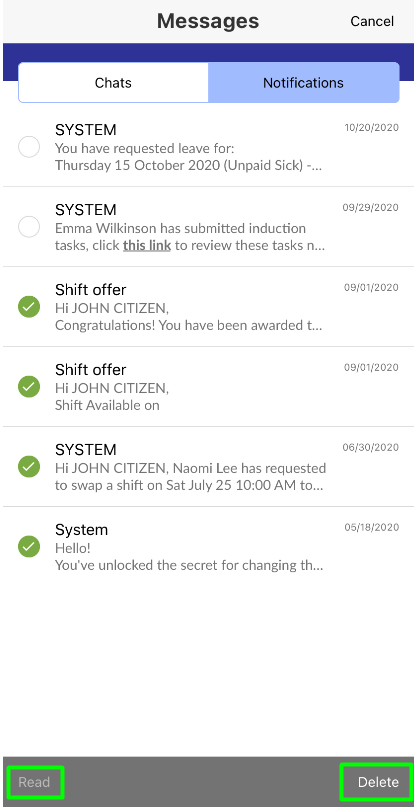 You will get a confirmation when the process is completed.