Humanforce has been working to bring you a new, world class support desk, built on the leading platform Zendesk.
What are the benefits of Humanforce Help?
Features a ticketing system, which is intuitive and easy to use
Get help from an extensive and ever growing knowledge-base
Access to our AI powered Answer Assistant, which will aid in troubleshooting and help to resolve minor problems
Designed for the user, to help you get the most out of your system and resolve support issues and enquiries quickly
Humanforce Help provides a range of content available to all users without a log in. Simply perform a search from the homepage to access these articles.
To gain access to more detailed documentation and to raise tickets, you will require a login.
A number of users have already been setup in Humanforce Help. Your first step, try to recover your password by clicking Forgot my Password on the Sign In form.
If this doesn't work, please contact the admin user in your organisation who can request access on your behalf by utilising the 'Request to add a new user' option.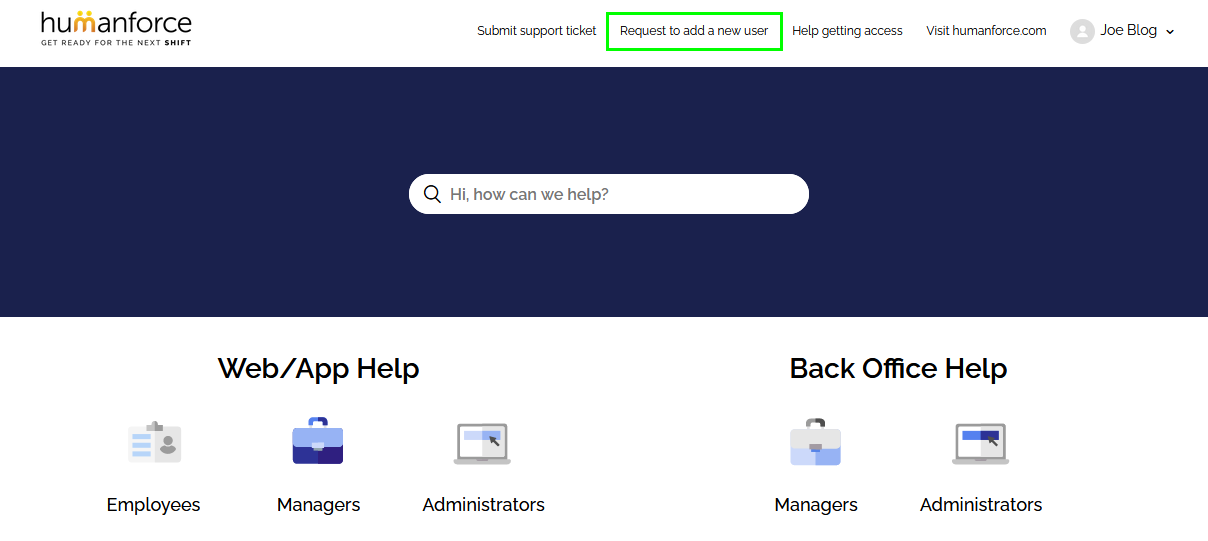 If there are no admin users setup in your organisation, please reach out to your Account Manager.
For more on lodging support tickets, refer to How do I log a ticket?