This is the first screen you will see when you open the Humanforce Employee Self Service (ESS) page. To access the system, enter your employee code and password.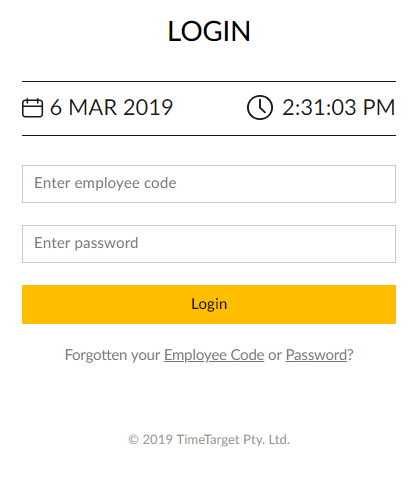 First time access
Your system administrator should provide your employee code and default password for your first login.
Forgotten code or password
There are links below the login button if you have forgotten your employee code or password. These options will send a message to the email address you have on file with payroll with either your code or a reset link.

Single Sign-on
For some companies, a Single Sign-on option may also be available.