From Humanforce, after you have logged, in, the My Details screen displays your personal details. This includes, contact details, address details, Emergency contact details and banking details.
You can access this page from the Home page by clicking on Update your Details.
If you have been granted access, you will be able to click on the information, or update your details. Some sections may have been configured to be view only, whilst others may have been configured to allow you to edit and update them. In some cases, the changes you make will need to be approved before they are updated and visible to you.
Check with your system administrator or payroll team.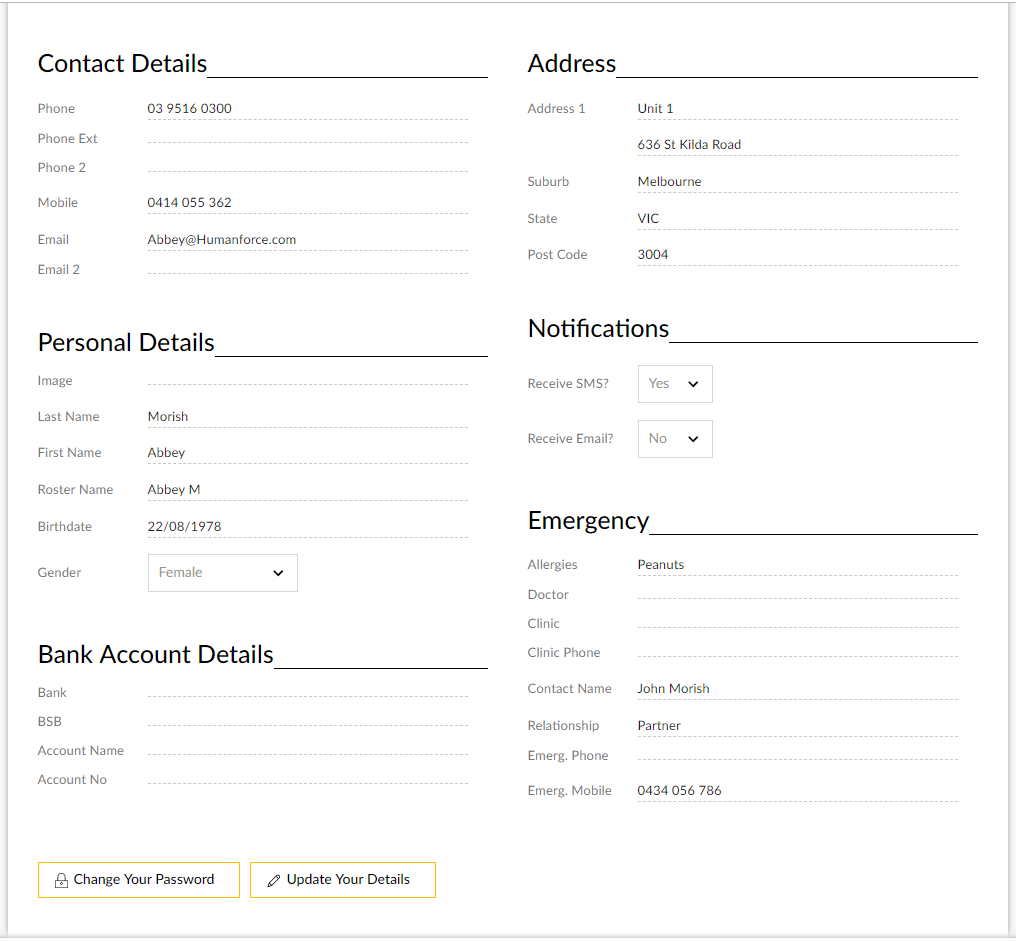 You can also update / change your password by clicking on the Change your Password button at the bottom of this screen.